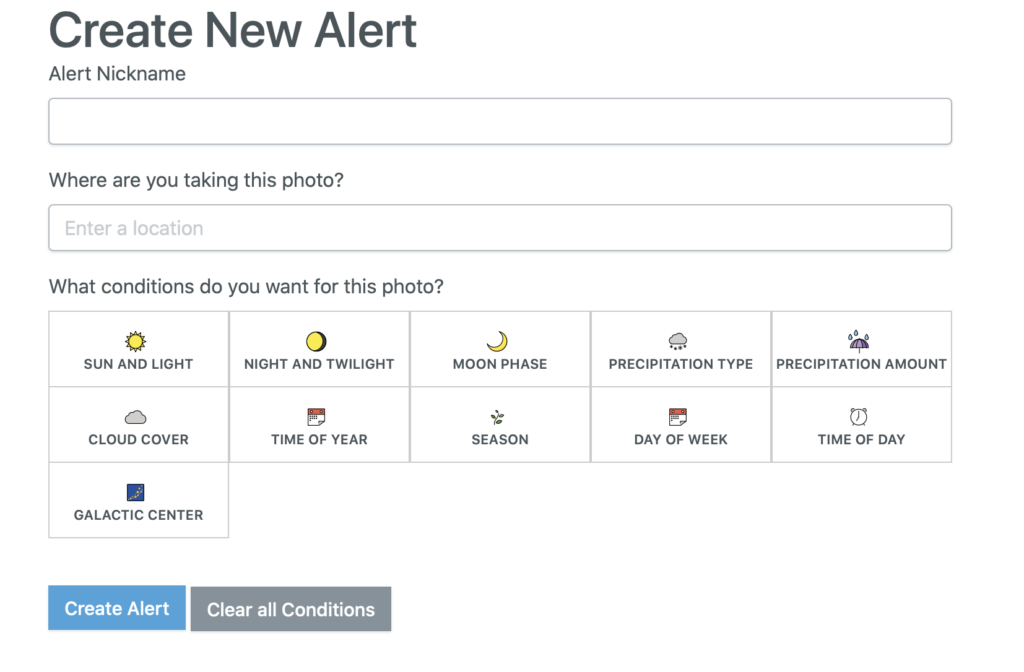 Snapsure monitors the weather, light, moon phase, and loads more conditions for the ones you want to line up—and then alerts you, so you don't have to constantly check a half-dozen apps. Let's look at a super simple example. Say you want to take a photo at a local beach and you need:
Clear skies during the evening golden hour.
But you're only free at the weekend.
You could check your weather app and the times of the golden hour during the week, or you could just head down to the beach when you're free and hope. Or—you could set up an alert in Snapsure.
Snapsure will then monitor the weather during the evening golden hour for you. Two days before things look good, you'll get an email. (You'll get a second yay-or-nay confirmation email 12 hours out too.)
Here's how to set this up.
Sign up for Snapsure and create a new alert. Give it a nickname, and set a location. (It doesn't have to be exact; this is what lets Snapsure monitor the weather, light times, and the like.)

Next, we need to set some conditions. Click Sun and Light, then Evening Golden Hour.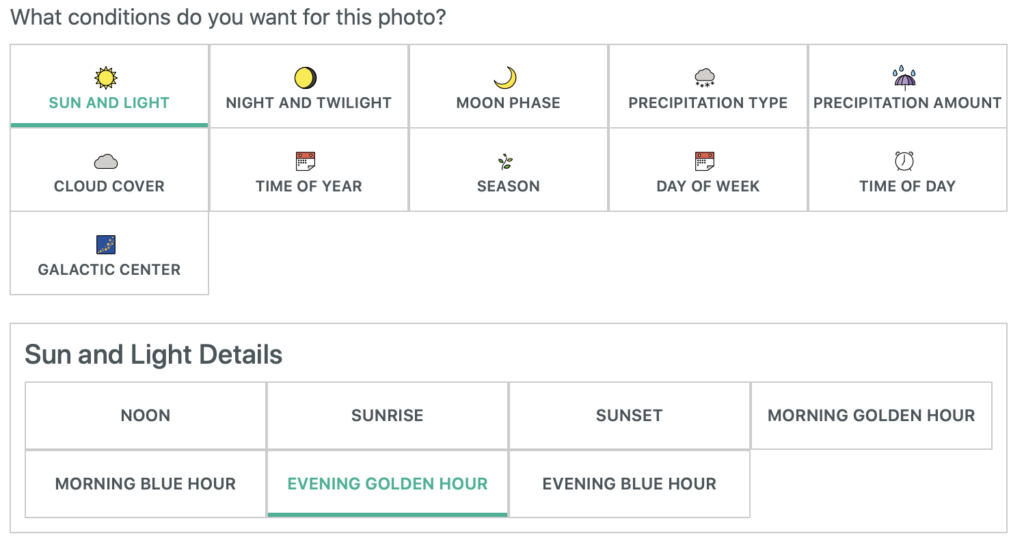 (If you want, you could also select the Morning Golden Hour, Evening Blue Hour, or any of the other options. Your alert would then fire whenever there were clear skies during any of your chosen times.)
Next, click Day of Week and select Saturday, Sunday, and, if it works for you, Friday. Then click Cloud Cover and choose Clear Skies.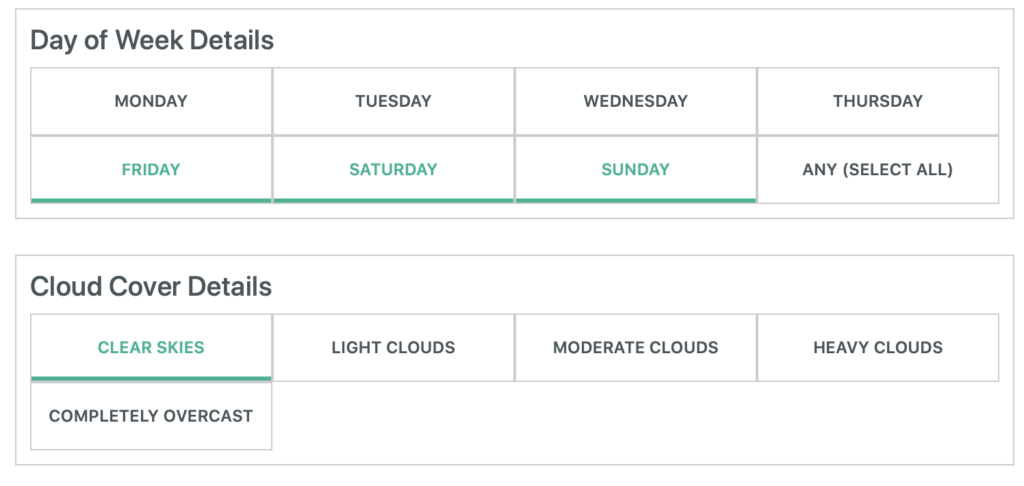 Click Create Alert and everything is ready to go.

When Snapsure detects that there'll be clear skies during the golden hour on a Friday, Saturday, or Sunday evening you'll get an email to let you know—so you can go out and get the shot.
And you can create alerts like this with any of Snapsure's conditions, from the moon phase to whether or not the galactic centre is visible. So go, sign up for the free Snapsure beta right now and get started!
And please, if you've any questions or comments you can contact me (Harry) by email or WhatsApp.