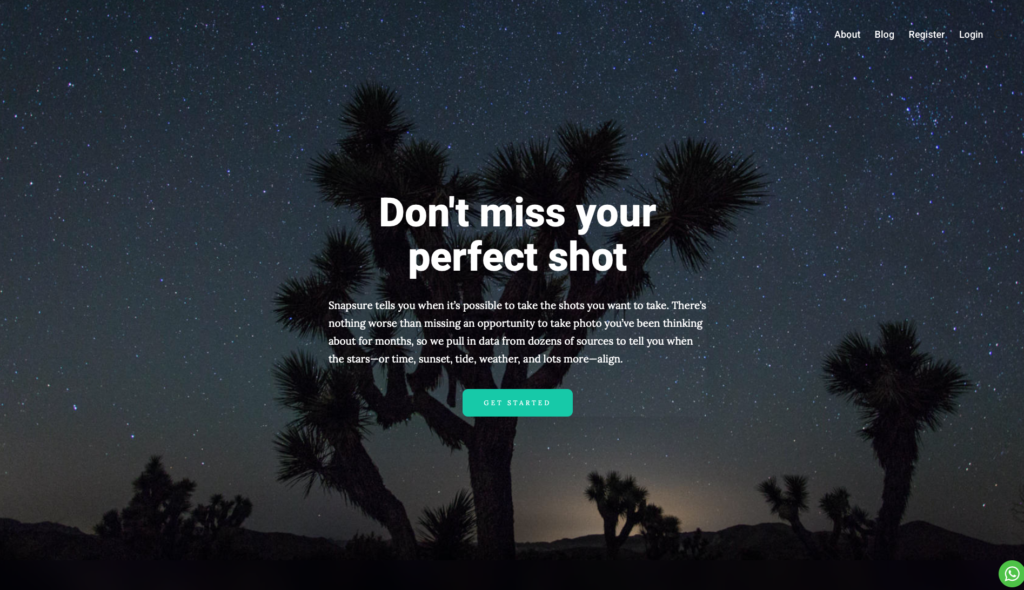 Hello! Welcome to the Snapsure Beta—things are… beta-ey. And exciting! I wrote my original Welcome to Snapsure letter a tad prematurely, but things are kicking off properly right now.
There's enough functionality—and few enough bugs—that we think other photographers will start to find Snapsure useful. (And if they don't, that's the kind of hard feedback we're after.)
If you haven't already, head here to sign up for a Snapsure account.
We're pretty proud of the onboarding walk-through, but if you skipped it or just want to see what's involved in creating an alert, check out this blog post on getting started with Snapsure.
Things are still pretty basic but we've got some big plans. Drop me an email with any and all feature request, problems, bugs, and the like, or check out our roadmap.
And, seriously, if you haven't: sign up for Snapsure!